You are here
Employment
Exciting Library Opportunities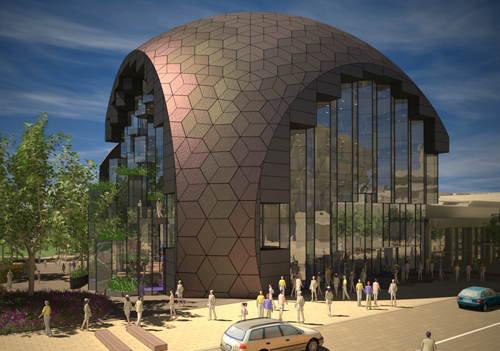 A quarter of a million people live in the region served by the Geelong Regional Library Corporation. With its size and diversity the region hosts a unique population among Victorian library services, ranging from urban and neighbourhood areas in Geelong to small rural farming communities such as Bannockburn and Meredith and the coastal towns and tourist centres of Torquay, Barwon Heads and Queenscliff. Residents in Victoria's second largest city and its smallest regional council area, sea changers and tree changers, farmers and holidaymakers all call the Geelong Regional Library 'my local library'.
With a growing reputation for forward thinking, this is an exciting time to make the move to Geelong Regional Library Corporation as our services expand with the opening of new libraries as well as the introduction of innovative outreach programmes. We aspire to be a learning organisation committed to providing and supporting career development opportunities.
Anyone who is eligible to work in Australia is welcome to apply.
Working for the Geelong Regional Library Corporation
The Geelong Regional Library Corporation is committed to equipping staff with the knowledge and skills needed to provide excellent customer service and opportunities for a satisfying and fulfilling career.
When we are able to recruit for new and existing positions we advertise them on our website and in the Geelong Advertiser. Some positions may also be advertised in The Ballarat Courier,The Age and on library industry websites.
For information about careers in libraries, Library and Information Science (LIS) education and employment see the Australian Library and Information Association (ALIA) website: www.alia.org.au/employment-and-careers
There is currently 1 position available
Closing Date

Permanent Part-time, 40 hours per fortnight, Band 3, $48,116 - $53,325 pro rata plus superannuation

A fantastic opportunity to provide exemplary customer service to library users in the coastal townships of Ocean Grove and Barwon Heads. An interest in delivering children's and youth programs is essential.

5pm Friday 8 May 2015
Applications
Your application must:
include a covering letter and a comprehensive résumé/curriculum vitae
quote the position title
address the key selection criteria section of the position description
include the names, addresses and/or email details of three referees noting the nature of their working relationship with you
Email applications to jobs@grlc.vic.gov.au. Your application should be marked attention to: Ms Tineke Barry, Executive Manager Corporate Services.
Enquiries should be directed to Tineke Barry, Executive Manager Corporate Services, email: Tineke.Barry@grlc.vic.gov.au.