You are here
About us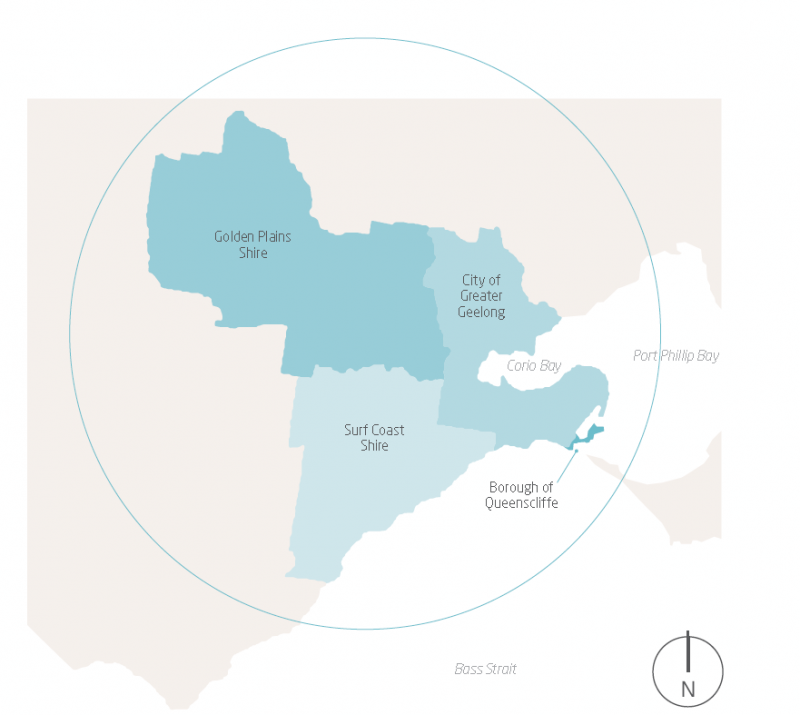 The Geelong Regional Library Corporation (GRLC) was formed under the provisions of Section 196 of the Local Government Act, 1989 on 4 March 1997 to provide library services within the local government areas of: Borough of Queenscliffe, City of Greater Geelong, Golden Plains Shire and Surf Coast Shire. GRLC provides services through a large and growing network of 16 libraries, two mobile libraries and a website offering a wide range of eServices and eCollections.

 
Our Vision
A strong vibrant connected community enriched by reading, empowered by learning and inspired by information and ideas.
Our Mission
We will create opportunities for our community to read, learn and connect with each other and the world: by delivering innovative and exemplary library services; by facilitating equitable access to information and technology; through our library staff's knowledge, expertise and encouragement.
Goals For Our Community
In the period 2013-2017, the Geelong Regional Library Corporation will strive to enrich, empower, enlighten and inspire the community we serve - providing library services, programs, collections, spaces and experiences that create opportunities for our community to read, learn and connect with each other and the world.
Goal One: Living to read, reading to live
We are a library. We celebrate reading, literature and literary culture, and will engender a love of reading in all people from an early age. We will support development of literacy skills and digital literacy among people of all ages, especially those in greatest need, to enable them to access the information they need to live, work, learn and relax.
Goal Two: Becoming part of everyday life
Our library is for everyone, anytime, anywhere. Through quality collections, technology and services, engaging and flexible spaces, and creative partnerships and outreach programs, we will provide people with experiences that make the library an integral part of their recreational, social, educational and cultural life.
Goal Three: Transforming the way we work
We aim to be an exemplary library organisation. We will empower and equip our staff with the knowledge, skills and resources to exercise their professionalism and expertise in responding to users' needs. We will embrace creativity and innovation, using current and emerging technologies to continually improve the way we work and enable customers to access our collections, programs and services.
Goal Four: Bridging the past and the future
The new library and heritage centre in Geelong's cultural precinct continues our member councils' significant investment in new and upgraded library facilities for the community. We will work with the City of Greater Geelong to create an iconic cultural centre that celebrates the Geelong region's proud and diverse history and reflects the region's rich indigenous heritage. The centre will take Geelong to the world and bring the world to Geelong through the latest in services and technology.